Bringing a touch of luxury to the world of industrial machinery.
John Deere are one of the world's leading manufacturers of heavy machinery. Renowned for both innovation and service, they design, build and service everything from agricultural machinery to diesel engines to drivetrains.
It's not a sector often associated with the luxurious, but when John Deere asked for ideas around launching their new 8000 series Harvester machine, this is exactly what Pursuit proposed.
Inspired by brands such as Aston Martin and Jaguar, Pursuit created a distinct, 'glossy' look and feel for the 8000, using stylised photography to highlight the quality and calibre of the vehicle. Messaging built around the service offering formed part of a year-long media and direct mail campaign that engaged over 1000 customers.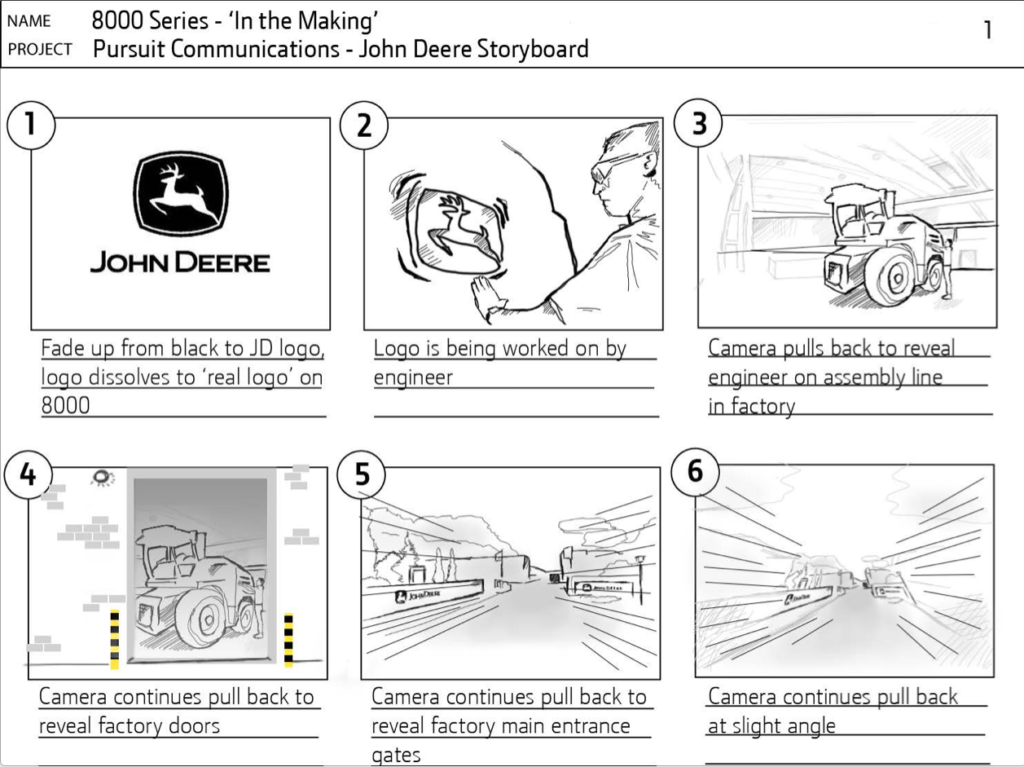 When we need someone to think out of the box, Pursuit is the agency we turn to. Their creative ideas are a stunning example of how great B2B advertising can be
DR. KARL-HEINRICH SCHLEEF | John Deere Advertising Agency