Beyond 2020 Thought Leadership
The world of technology is changing at an incredible pace. Capita IT and Networks built a key value proposition around helping its customers to leverage future innovation in order to create a competitive advantage.
To launch this proposition, Pursuit worked with Capita to create a hero thought leadership campaign, with readiness for the future as its key theme. The piece successfully combined huge topics such as Big Data, AI and Quantum computing with immediate, actionable advice from its internal subject matter experts. This enabled Capita to position itself as both aspirational and practical in its approach.
Beyond 2020 was used to target and engage C Suite of customers and resulted in a 20% lift in conversations a C Suite within the existing customer base…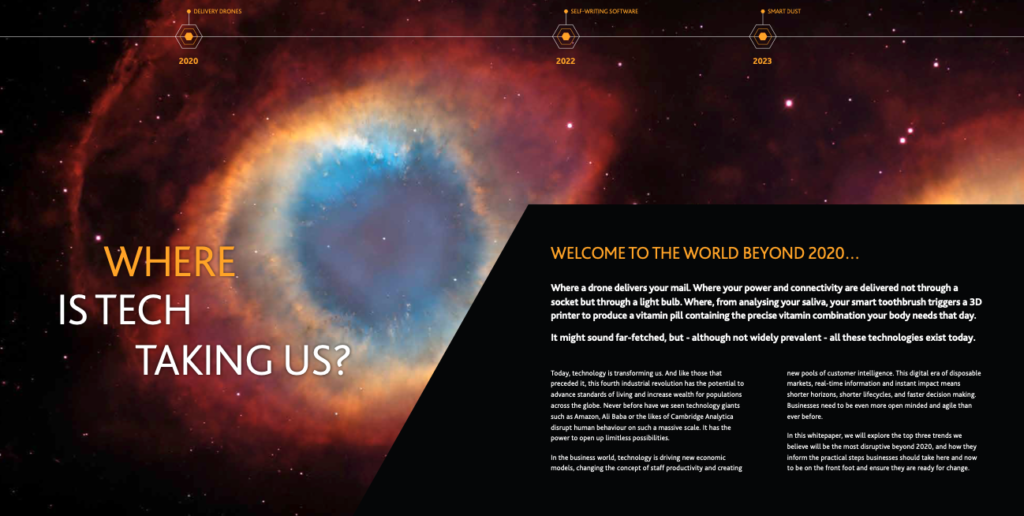 A beautiful, vivid piece of work that has helped us elevate our conversation to the C-Suite – the sales teams love it!
Christa Norton, Divisional Marketing Director, Capita IT and Networks